Beverages
The consumers want more to quench their thirst by ingesting a drink: They look for pleasurable sensations, stimuli, contact with nature, striking and subtle perceptions that satisfy their desires, often seeks also to identify themselves with a lifestyle.
At Novarom we take into account all these aspects continuously researching market trends and the behavior of consumers to always be one step ahead creating the flavors of the future, we involve with our clients to provide the flavors and develop drinks to each audience preference in areas such as:
·Non-alcoholic beverages, carbonated, natural juices, flavored water.
· Isotonic products for athletes, energy drinks and products covering specific nutritional needs.
· Flavour infusions such as coffee and tea.
· Flavored milk drinks, chocolate and fruit trees.
· Emulsions, extracts soluble, cloudy neutral are the principal forms of products for this application.
Natural extracts for bitter fernet and vermouth.
· Natural flavors for wine.
· Fruit flavors for beverages of low content of alcohol and alcoholic dairy beverages bases.
· Citrus flavors: Orange, lemon, grapefruit, lemon lime, cola, apple and other fruit trees, exotic, tropical and combinations are the most sought after.
· Tonifying and improvers for distilled alcoholic beverages.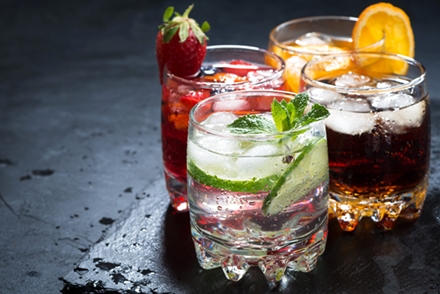 Related news
Apr 17 2017
The way to achieve food and beverage favored by consumers. The consumer…
Read More